there's no place like Granada, Nicaragua to rest, relax and explore
Granada, the oldest colonial city in the America's, offers an abundance of things to do while visiting. Situated on the shores of Lake Nicaragua, the largest lake in Cental America, and only one hour from the capital city Managua, Granada boasts both cultural and natural tours for all ages. We have English speaking tour guides available to offer you a variety of tours to make your vacation a memorable one.
Book any  by following the schedule links below.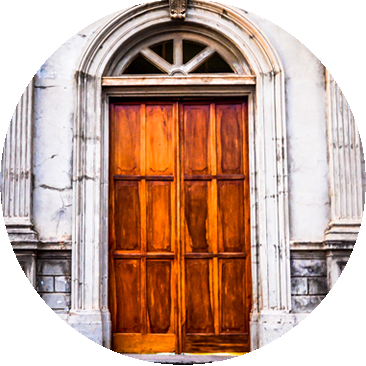 GRANADA COLONIAL HOME TOUR
Enjoy a morning walking tour of Granada's most beautiful and historical Colonial Homes. Learn about the history and the Spanish Colonial architecture while viewing many of the city's private homes. All proceeds from the tour benefit the Puedo Leer Lending Library for children and the Sacuanjoche International School Scholarship Program.
$15.00 per person
Departs every Tuesday morning at 10:00 AM from Calle La Calzada Centro de Arte
Reservations: 8616-7322    Duration approx 1.5 hours depending on Group size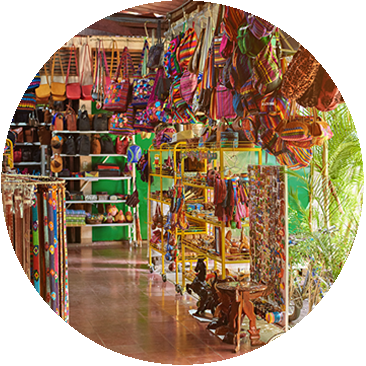 VOLCANO MASAYA – Visit an active, smoking volcano and a dormant crater lake and a park museum
MERCADO DE ARTESANIA – Visit one of the largest markets in Central America and discover ceramics, woodcrafts, hammocks, jewelry, cigars, leather work & more!
EL MIRADOR CATARINA– A scenic town of nurseries & flowers panoramic view of Apoyo crater lake
SAN JUAN DE ORIENTE – Pottery and ceramics of pre-Columbian and modern style
$45 per person Duration: 5 Hours
Mercado Masaya (Masaya Market)
One of the largest markets in Central America, the Masaya Market offers handicrafts from all around the area. Pottery from San Juan de Oriente, wood crafts from Masatepe, woven baskets from Cinco Pinos and much more.
$20.00 per person Duration: 1H:40M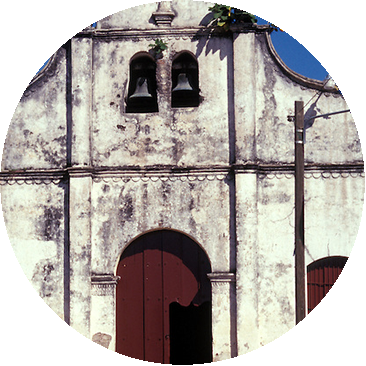 CATARINA & THE PUEBLOS BLANCOS
The Pueblos Blancos consist of several small towns which were on the trading route from the Pacific Ocean. Many of the towns have their own specific art or craft.
$25 per person Duration: 3 Hours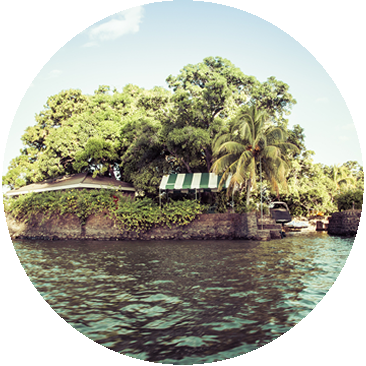 This peninsula and its 365 small islands where formed 20,000 years ago by a massive volcanic explosion! Today it is a unique place where prominent Nicaraguan have their vacation houses and a local fishing community makes its living. The nature is beautiful with lots of birdlife and amazing views of the volcanoes and Lake Nicaragua. The Spanish built a fortress in the 17th Century to stop pirate attacks on the City of Granada! These serene and rustic islands we will visit by boat, showing you all its secrets!
$15 per person Duration 1.5 hours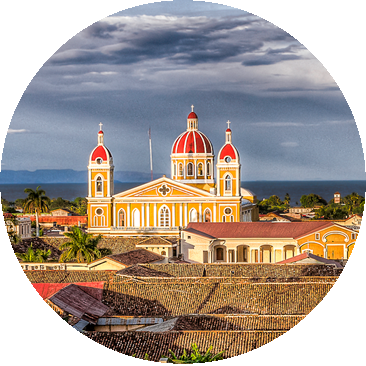 • Granada is the oldest colonial city in the Americas and we will take a tour by horse=drawn carriage to see her sights. San Francisco Convent and Church- founded in 1524, houses and archeological treasures from Isla Zapatera, a primitive art exhibit and historical display.
• City Cemetary-This is a beautiful colonial cemetery with tombs and marble statues that date back 400 years.
• La Polvora Fort- An old fort where gunpowder was stored. This was a key location during the Sandinista revolution. Climb the towers for magnificent views of the city.
• Xalteva Church – Here the Spaniards met the Indigenous Xalteva population, from which it gets its name. This is the most antique part of Granada. The church was built during colonial times and because of its location, it was also used as a military fort.
• Cathedral and Central Park
Duration: 3 hours
Departure times: 9:00 a.m. & 2:00 p.m.
Minimum: 2 people
$20 per person, all included.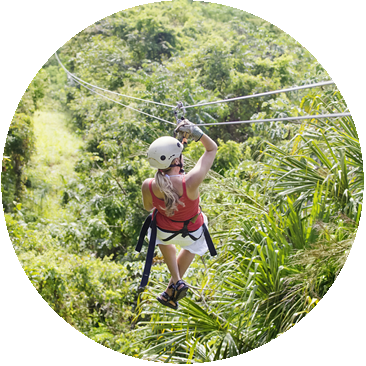 Soar through the tree tops in the cloud forest of Mombacho volcano. Experience the flora and flauna of the Cloud Forest.  Total canopy distance of 1500 meters, with 15 platforms and 13 cables. Walk along the rim of the volcano and experience magnificent views of Granada and Lake Nicaragua.
US$ 38 per person (group discounts) Duration: 2 hours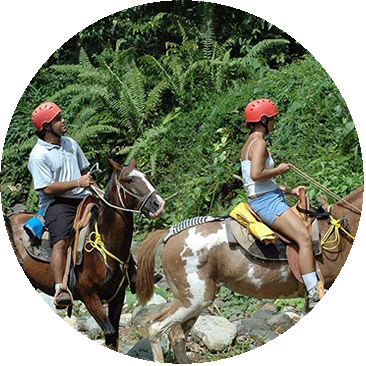 Put away your guidebooks and take a ride into the heartland of Nicaragua. We will ride through two of Nicaragua's famous white towns where you will learn a bit of history and a little folklore. From there we ride through the beautiful countryside and along the rim of an extinct volcano. We will stop for refreshments at a local spot where you can enjoy a spectacular view of the Laguna de Apoyo, one of the true gems of this country. Along the way, you will be greeted by the children's squeals of delight and a welcoming "adios" from the local people. Our tours are approximately four hours in length and include your transportation to and from our farm.
Long pants and closed-toe shoes recommended
$35.00 per person
Phone: 8881-3758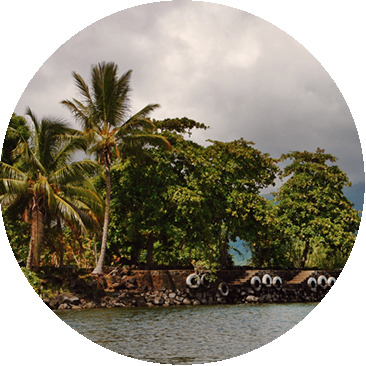 See Las Isletas in a unique way. This is a really cool adventure 10 minutes from Granada. Go where the motorboats cannot go!
US$ 25.00 per person Duration: 2 Hours